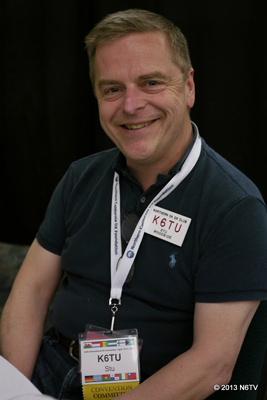 Stu is originally from the UK where he was first licensed as G8HQA in 1973. After moving to California in 1983 he operated as G8HQA/W6 until getting his first US call (N6TTO) in 1988.

After moving to Woodside, CA in 2003, Stu designed and implemented a fully remote controlled station which he uses for chasing DX and pursuing his passion for contesting. An avid "home brewer", Stu has developed several ham radio related products including the FlexRadio Systems FlexControl, the K6TU.NET propagation-as-a-service website and a soon to be released iPad application for controlling the new FlexRadio Systems 6000 series radios.

Stu is a member of the Northern California DX Club, Northern California Contest Club (NCCC) and a life member of the ARRL. He is Past-President of the NCCC and has participated on the organizing committees of the 2011 and 2013 International DX Conventions in Visalia California.